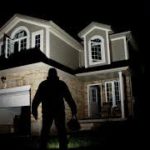 Stop Home Invasions Now! Home Invasions are becoming very common throughout Canada.
This threat is now a major concern to authorities such as police and local governments.  They have been challenged to find a solution to combat this growing problem.
Here at Dragon's Breath Security, we have the most advanced solutions that will stop home invasions instantly with our SmokeCloak Fog security system.
Our fog security and protection systems are currently being used worldwide to protect celebrities and high-risk targets.  You can now protect your family for only a few dollars a day, less than the price of a gourmet coffee.
We at Dragon's Breath Security are world market leaders in defensive security and protection systems.  You will never sleep better.