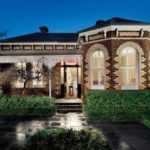 The level and frequency of residential home burglaries and residential home robberies across Canada continue to grow.  Instead of being the exception it now seems to be the rule that more and more homeowners are becoming the victim of this crime wave.
Compounding this problem is that if you have been targeted,  it is likely the criminals will be back and you will be a victim again.
Criminals today have no regard or fear of residential alarms or camera systems. The criminals are also aware that the response time of the police is slow because of the sheer number of crimes being committed.  Residential home security protection has never had a greater need in Canada until now.
There is a solution that can take your home from vulnerable to invincible with the SmokeCloak residential security system.
The Smokecloak defensive residential security system is an invincible security system that fires an impregnable security fog making burglary impossible.
The Smokecloak defensive residential security system is your constant silent guard, always on the ready.  This unbeatable defensive residential security system fires a massive deluge of security fog that forces the offender from the premises empty-handed.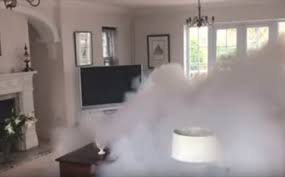 The security fog continues to fill your home becoming thicker and thicker.  The fog makes it impossible to see within seconds causing the burglar to realize in seconds that the burglary is now impossible.
The Smokecloak System will provide an impenetrable defensive wall of fog that renders theft of your possessions impossible.
Smokecloak is the only known foolproof security system in the marketplace.
It also protects your family and pets.  This fog is completely safe to breathe.  It leaves no residue and there is no cleanup.  It is used to guard priceless artworks in museums around the world.
Don't rely on Systems that advise you after the event.
Be proactive with Smokecloak and ensure there is NO EVENT.
Smokecloak allows you the homeowner to TAKE BACK CONTROL.
Testimonials:  
"My family and I now feel invincible,  when you see the Smokecloak test in your home, you will quickly realize how it is impossible to rob what you can't see."  CB Edmonton